ACCESS PASSWORD PROTECTED/OWNERS ONLY DOCUMENTS: click on Owner Private Access tab and this is where the first password is required.

UNIVERSAL PASSWORD: You will then be brought to the password protected page where you will enter the Universal Password on your Statement that starts with "Spin". This is case sensitive.

GOVERNING DOCUMENTS: Once you are inside this protected area you have access to documents such as…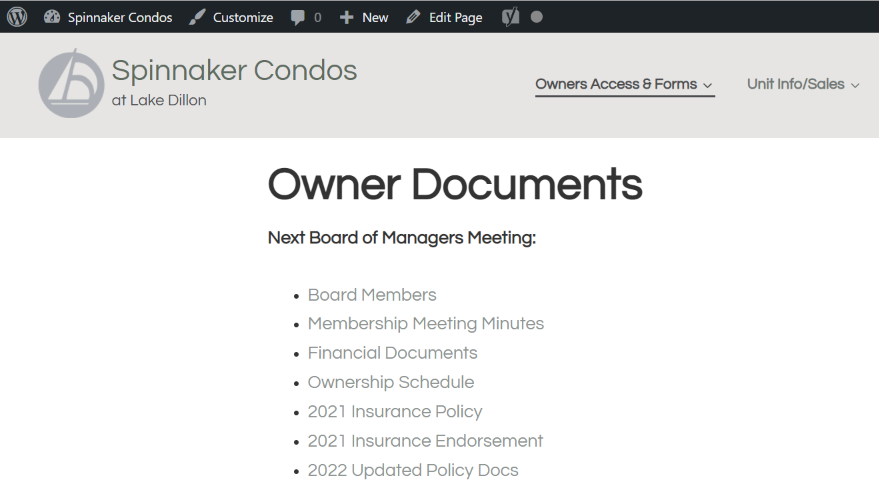 CONTACT INFO: You will find a list of the current board members and their contact information, contact information for Management, and our Bookkeeper.
MINUTES: All meeting minutes are posted after Board approval.
MONEY: All the financials, reserve studies, and budgets can be found in this location.
CALENDAR: Not sure when your week is? You can find an ownership calendar here and also under unit info and sales (no password needed).
ONLINE PAYMENTS: This is also inside the owners area only. To make a payment and view your invoices you will click on Homeowner assessment – Online Payment.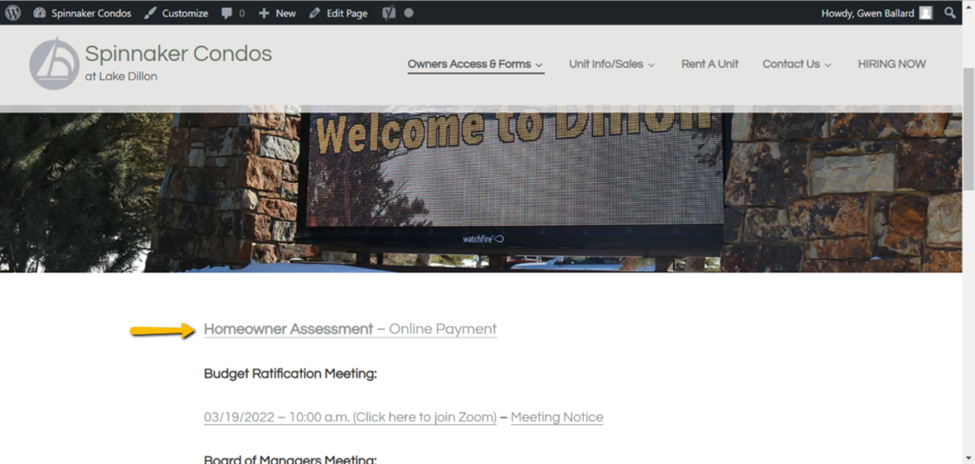 Then you will see the page that is below. This is where you use the email that we have on file in your contact information and the password that was sent to you or one you created.

If your password is not working or you don't remember it, please choose the "Forgot Password" option or zip us an email at sld@hillstarmngt.com and we can reset the password for you.
BONUS TIME, RENTAL DISCLOSURES, AND CONTACT FORM: Hover over Owner Forms tab, there you will see a list of forms in a drop-down menu. If you think we need to add anything else, zip us an email.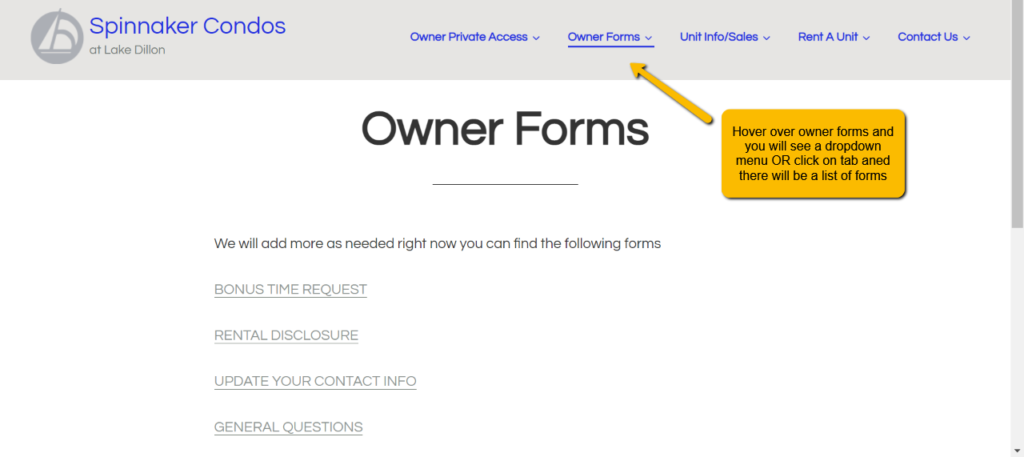 SALES: We do not have high pressure sales at this resort. If you would like information on the units that are for sale. Please click on the tab Sales/Unit Info for current units for sale, rental rates, 10-year calendar, our guest welcome guide and more!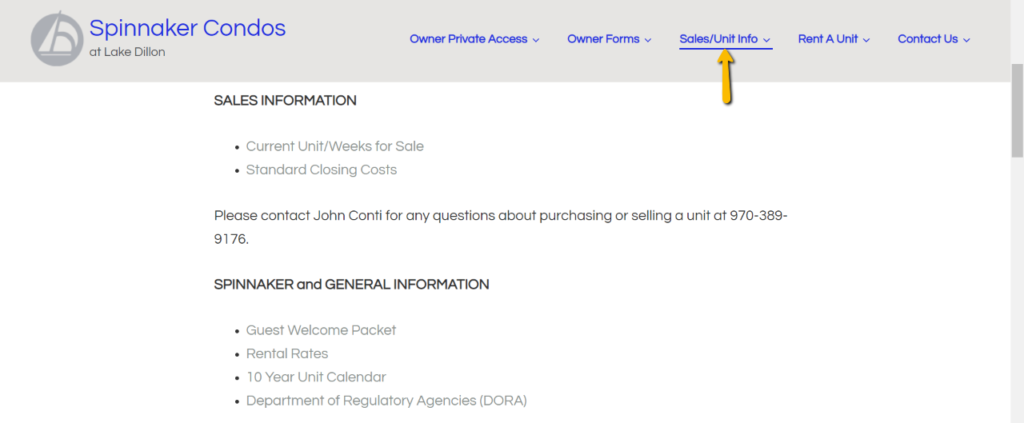 RENTALS: if you want to rent a unit its easy peasy. Go to the Rent a Unit tab and it will take you directly to our rental website. You can also hover over Rent a Unit and see the drop-down menu for the Airbnb rentals. We are also listed on Booking.com and Expedia. Like always if you need any assistance zip us an email to sld@hillstarmngt.com