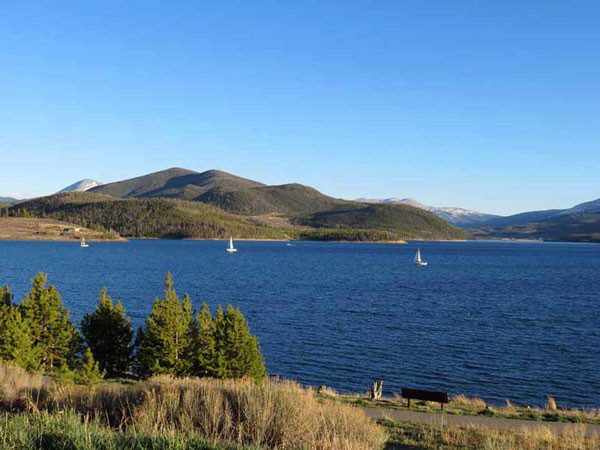 Welcome to Spinnaker at Lake Dillon!
One of Summit County's finest Interval Ownership and Condominium Rental resorts. Located on the shores of magnificent Lake Dillon, we offer the warmth and quiet of luxuriously appointed year-round vacation retreats.
Summit County COVID Notice
Dear Renters
As many of you are aware, Summit County and the State of Colorado are in dire circumstances with the spread of COVID-19 and have moved into a newly created "Red" Dial Level for Severe Risk. Restrictions must be adopted to protect the future of our community and ensure that we can still have a great winter.
The Town of Dillon endeavors that every guest have an enjoyable and fulfilling experience of Dillon. Right now, we need your compliance to balance public health and visitor expectations when coming to Dillon. We do not want anyone to be caught off guard by the restrictions and requirements when in Dillon and Summit County.
The Town of Dillon asks all lodging partners, short-term rental owners, and property managers to forward the attached message to incoming guests. We also ask that you put this information on your websites, at your properties, in your units, and on rental postings where appropriate. Please post and include this flyer and information whenever possible to ensure that guests are given multiple occasions to view the information.
With the temporary closure of all indoor dining and capacity limits at our grocery stores, guests should pre-shop for groceries before coming to Dillon. This will ensure that they have everything they need, and we do not run into any food shortages in town. Second, if guests MUST food shop locally, we ask that they designate one or two members of their party to shop for the group. We need to ensure that everyone in Dillon has an opportunity to grocery shop. Finally, we ask guests to support our local restaurants by ordering take out or delivery meals. We have incredible dining options in town that are able to provide convenient and delicious take out. For a list of restaurants providing take out or delivery, visit www.townofdillon.com.
Mandatory Restrictions and Requirements for Short Term Rentals:
One household per unit. A household is defined as those people who live under the same roof in their primary residence; relatives are not part of a household unless that relative lives with the household normally wherever they came from.
Property managers are required to confirm the veracity of the reservation and the group size.
Follow the Short Term Rental Guidance established by the CO Dept. of Public Health and Environment (CDPHE).
Educate guests on the Public Health Order and remind them of mandatory mask usage in Summit County.
Property managers/owners are ultimately responsible for compliance with all public health orders.
If you or your guests have follow up questions, we encourage everyone to reach out to Summit County Public Health for clarifications on the order and current restrictions. You can reach them by calling 970-668-9739 or at covidquestions@summitcountyco.gov.
We know this is a hard time. We thank you for following all requirements of the current public health order to keep Dillon safe. We hope that Dillon can continue to offer safe, outdoor solace and provide premium customer service during this time while still protecting our community. Thank you for being a partner in this mission.
Enjoy the view over Lake Dillon
The resort and staff have received many awards and commendations for guest satisfaction and outstanding service from international exchange organizations.
Situated in the heart of Summit County, Spinnaker is just a few miles from four world class ski resorts; Keystone, Copper Mountain, Breckenridge and Arapahoe Basin. Vail is just 35 miles away. The Summit County free shuttle stops nearby for easy transportation year-round. We are also within a stone's throw of a bike path linked to a county-wide trail system and close to factory outlet stores for you shopping pleasure.
From your spacious accommodations at Spinnaker, you are just a short walk to the Lake Dillon Marina and Amphitheater, and only two blocks from restaurants, ski shops, bike shops, movie theaters and a post office in the center of Dillon.
Contact us
Spinnaker at Lake Dillon
317 W. LaBonte
Dillon, CO 80435
Phone 970-468-8001